IEEE Computer Society TCSE Awards
Current Awards
We are thrilled to announce the winners of IEEE TCSE Awards for 2020 as follows:
2020 IEEE CS TCSE Distinguished Synergy Award
Peking University – Software Engineering Institute (PKU-SEI)
In recognition of its high-practice-impact research, and its outstanding model in the SE community of effective partnership between industry and universities. Partnered with its spinoff companies, PKU-SEI has produced substantial impact with a variety of widely used software products being transferred from a research institute to industry. PKU-SEI joint research development and tech transfer partnerships with large industrial partners have also led to PKU-SEI approaches and systems being deployed and used in commercial organisations.
---
2020 IEEE CS TCSE New Directions Award
Thomas Zimmermann, Microsoft Research
Ahmed Hassan, Queen's University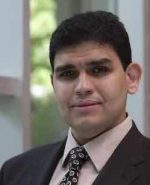 Through their individual research and then their combined efforts, Dr. Zimmermann and Dr. Hassan helped establish the field of mining software repositories (MSR) and, later, a successful conference series with the same name. They recognized far back in the early 2000s that software repositories are a valuable source of data to help learn about software engineering processes and developed new innovative solutions for mining that data to improve developer productivity and software quality. Thanks to their efforts, the use of analytics and data science in software engineering has become popular and many researchers worldwide followed their direction. The work of Dr. Zimmermann and Dr. Hassan also affected software engineering practice, where practitioners learned from this research and applied it in their work to inform the development of engineering tools and processes. In summary, Dr. Zimmermann and Dr. Hassan moved software engineering into a new direction through their (1) technical contributions, (2) the creation of a highly successful conference series and community, and (3) their impact on practice over the past years.
---
2020 IEEE CS TCSE Distinguished Women in Science and Engineering (WISE) Leadership Award
Jo Atlee, University of Waterloo
Jo Atlee in recognition for her extensive contributions to software engineering and software engineering education, her exemplary mentorship role as the Director of Women in Computer Science (WiCS) at University of Waterloo, and her remarkable efforts promoting diversity and increasing the number of women and other underrepresented groups in software engineering and computer science.
---
2020 IEEE CS TCSE Distinguished Service Award
Tao Xie, Peking University
Tao Xie in recognition of his extensive service to the software engineering community in his many roles in major software engineering conferences (ICSE, ISSTA, ICSME, FSE, MSR), journals (co-EiC STVR, AE of IEEE TSE, AB IEEE Software) and volunteer associations, his organization of software engineering research seminars, schools and workshops (Dagstuhl and Shonan), and his contributions to the software engineering research community in China.
---
2020 IEEE CS TCSE Rising Star Award
Mike Papadakis, University of Luxembourg
Mike Papadakis has an outstanding research record and has made important contributions to Mutation Testing. He has demonstrated through several fruitful collaborations with companies of various sizes (SMEs, BNP-Paribas, Paypal, Facebook, Google) and diverse application domains, that he translates his software testing research into actionable, effective and scalable solutions. In addition, he has held leading positions in important conferences and has obtained substantial research grants.
---
Awards History
There are no results for this search.