IEEE Computer Society TCSE Awards
Current Awards
We are thrilled to announce the winners of IEEE TCSE Awards for 2021 as follows:
2021 IEEE CS TCSE Distinguished Women in Science and Engineering (WISE) Leadership Award
Sue Black, Durham University
Sue Black in recognition for creating highly recognized and sustained programs to help women, who are not originally related to computing and technology, develop the required skills to pursue their dreams and improve their quality of lives through computer science and software engineering career paths. The impact she has generated by mentoring underprivileged women, and ever their children, is endless.
---
2021 IEEE CS TCSE Distinguished Service Award
David Lo, Singapore Management University
David Lo in recognition of his extensive and outstanding service to the software engineering community in his many roles in major software engineering conferences and journals.
---
2021 IEEE CS TCSE Distinguished Education Award
Ahmed Hassan, Queen's University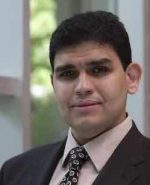 Ahmed Hassan in recognition of his continuous efforts in raising generations of software engineering researchers coming to his lab from all over the world. Twenty six of his former trainees are now faculty members in various areas of software engineering.
---
2021 IEEE CS TCSE  New Directions Award
Yuriy Brun, University of Massachusetts
Yuriy Brun in recognition of setting a new direction in software engineering research by defining the area of software fairness testing. His advocacy for industrial uptake of software fairness testing has attracted both funding and opportunities for real-world impact, and charted a roadmap for software engineering research in this new area.
---
2021 IEEE CS TCSE Rising Star Award
Federica Sarro, University College London
Federica Sarro in recognition of her high-impact, industrially relevant research on predictive modeling for software engineering. In parallel to her research excellence, she has also made substantial contributions to the training of a large cohort of students, and to the development of improved curricula in support of this training.
---
Awards History
There are no results for this search.